Factory
The VitOMEK Company has its own innovative premixes factory, which is located in the town of Likhoslavl, Tver Region. The use of advanced technologies, full automation of production processes and control systems allow us to produce a wide range of high-quality feed additives for live-stock animals and poultry.
The factory is equipped with the latest modern equipment. The production process is carried out according to the vertical layout of the production line, which allows minimizing production losses and stratification of the finished products.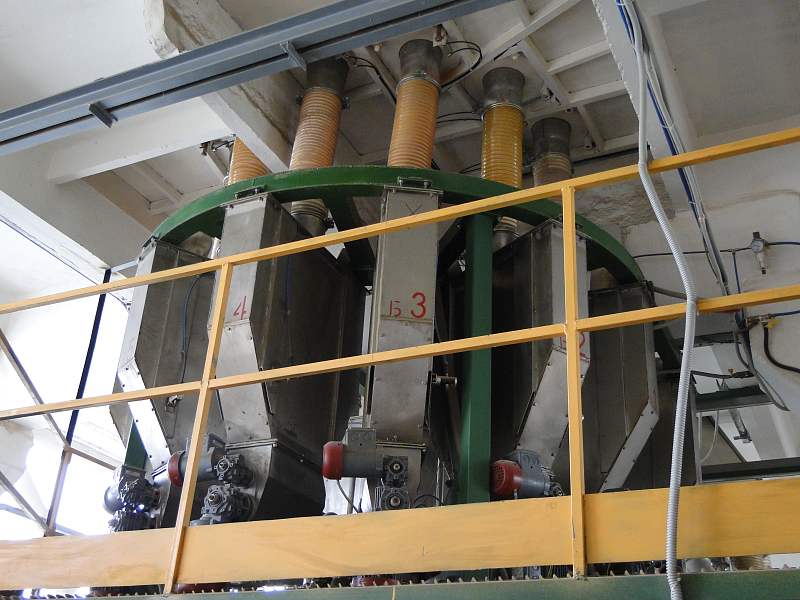 The automated product dosing system includes 7 multi-component dosing systems. The components are delivered to the floors using a lift with a lifting capacity of 2000 kg.
The production capacity of the plant can be characterized by the following indicators:
productivity: 48,000 tons of premixes per year (up to 6 tons per hour);
the range of products includes more than 1000 formulations;
the homogeneity coefficient of manufactured products is 98%;
the components dosage ranges from 6 g (the dosing error is less than 1%, or 1 g);
the concentration of premixes in the mixed feeds ranges from 0.01 to 5%, depending on the wishes of the client;
54 operational suspension hoppers for components.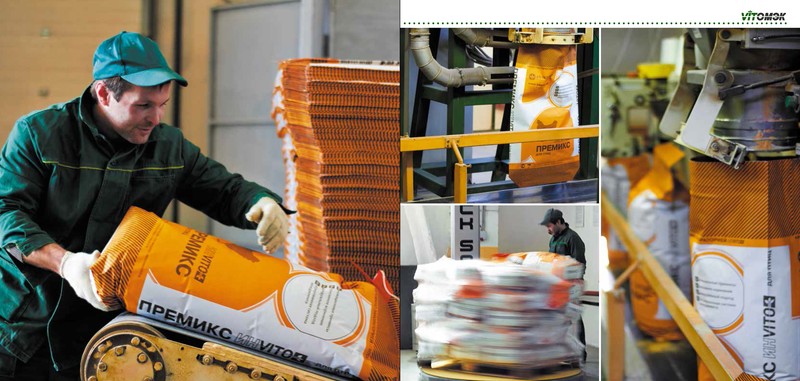 The total area of the factory including storage facilities exceeds 1000 m2. The use of advanced innovative technologies in the production process provides:
automated filling of metering hoppers;
automatic control of the loading settings using bar coding;
automated selection of the average sample of the finished products;
video surveillance for the full production cycle and the products storage;
program monitoring of the movement of raw materials and finished products;
laboratory monitoring of incoming raw materials and manufactured products;
compliance of storage facilities with high international standards;
full traceability of the technological production cycle;
elimination of the human factor due to 100% automation of the production processes and their management.
All this allows the company to quickly and efficiently carry out individual customer orders.